Our Team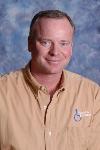 Patrick M. Andrews has been involved in the residential side of the construction industry for over 30 years. Patrick's father, Leon Andrews was a Builder/Remodeler and from a very young age Patrick started acquiring the unique skills of a seasoned Remodeler. Patrick is licensed by the City of Toledo as a Remodeling Contractor, in addition, Patrick is a Certified Aging in Place Specialist (CAPS) making him one of only a hand full of Remodeling Contractors across the country that carry that special designation from the National Association of Home Builders (NAHB).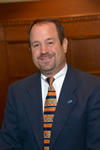 Matthew Lee is a native of Toledo and a graduate of The University of Toledo. Matt is committed to seeing our region grow and prosper. With over 22 years of experience in the construction industry, Matt brings a host of skills and a wealth of knowledge to the table. Having held management positions with leading firms locally and in many parts of the United States, Matt's well rounded experiences and extensive ADA code involvement make him uniquely qualified to uncover solutions to challenges faced by persons with disabilities along with the ever changing dynamics of our aging population.
ARI is Veteran Owned.